New Just Arrived 🙂 !!!!
Introducing Volcanology 2nd Edition
DougalEARTH limited edition copies.
This is the updates 2nd edition of my popular 'Guide to Hot Rocks'. I have had a limited edition done especially for DougaEARTH, and you can get a personalised signed copy, simply follow the buy now button (don't forget to add a personal message). I will aim to get it signed and off in the post to you as soon as I can.
Stromboli, Tyrrhenian Sea – Sicily
38.7939° N, 15.2111° E
DougalEARTH is the official website of Dr Dougal Jerram: consultant geologist, earth scientist, adventurer and science outreach presenter. Here you will find up to date information on research, consultancy work, TV and other media including books. You can also find great information on past, present and future science outreach activities.
"As an active earth scientist I am often out and about but thanks to the wonders of modern technology I provide updates frequently. Thanks for taking the time to visit and should you require information about my activities or need my services, then please get in touch."
Hawaii, North Pacific
19.5667° N, 155.5000° W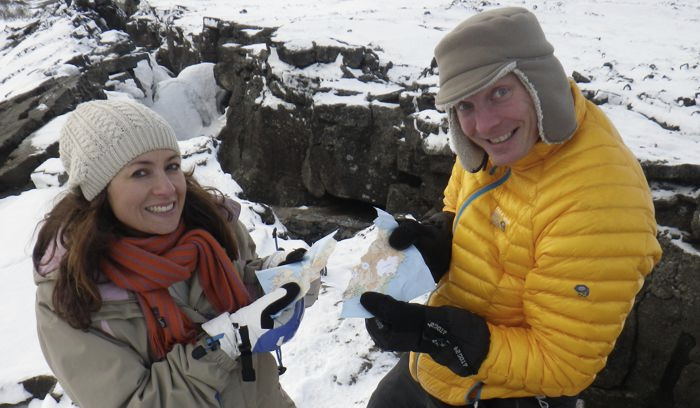 Dougal and Clare Nasir ripping up the mid Atlantic Ridge for Fierce Earth 2 – BBC
Experience the power of the planet!
Hurricanes, earthquakes, tsunamis, lightening strikes; Fierce Earth – series 2 shows what it would be like to experience some of nature's most destructive forces. Each episode explores the anatomy of one incredible natural phenomenon.
Victor the Volcano launch at Waterstones, Solihull
DougalEARTH is am happy to anounce that Dougal will be at Waterstones in Solihull on Thursday 13th August to Introduce 'Victor the Volcano'.
There will be activity/reading sessions at 11am, 1.30pm and 3 pm. Come along, meet Dr Volcano, and get yourself a signed copy of Victor the volcano!
Victor the Volcano signed / personalised copies available!
Buy your signed and personalised copy of the new 'Victor the Volcano' using the button below. The book is signed by Dr Volcano UK  and only costs £10 – Including fees and p&p. You can enter your own personal message to make that really special gift for a child who loves anything to do with volcanoes, geography and the Earth Sciences.
Which exploding mountain would make your gold, silver and bronze? The largest eruption? The most popular or famous? The most active? Or even the hardest one to pronounce (like Iceland's Eyjafjallajökull?). In a social media [...]
Hi all, it's been a busy year 2016, with a number of projects on the go and this February 2017 will see the release of Volcanoes of Europe. The all colour second edition, which I [...]